Partners and Charities we support
The Wellness Company proudly supports charities and organizations that further our mission for personal and societal wellness.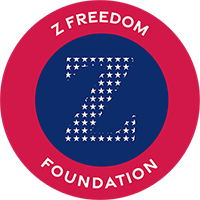 Zelenko Freedom Foundation
The Zelenko Freedom Foundation is organized exclusively to provide funding to social entities and social activities surrounding education, leadership development, health literacy, advocacy, public policy, social, health and community development. These activities will include, but are not limited to, events, workshops, grants, research funding and limited scholarships. 

Globally, over 4 million people are trafficked for labor or sexual exploitation and approximately 600,000 to 800,000 missing persons cases are opened each year in America.
Together 4 Them is a 501(c) nonprofit organization created by Joana Prado Belfort, wife of Vítor Belfort, to bring unique awareness and educational programs about human trafficking and missing person cases to communities across the country and the world.
Safeguarding Health Freedom for the World

The World Council for Health is a non-profit initiative for the people, that is informed and funded by the people. Our global coalition of health-focused initiatives and civil society groups seeks to broaden public health knowledge and sense-making through science and shared wisdom. Dedicated to safeguarding human rights and free will while empowering people to take control of their health and wellbeing. 
SUBSCRIBE TO OUR NEWSLETTER
Recieve our latest weekly releases, offers, guides and more.